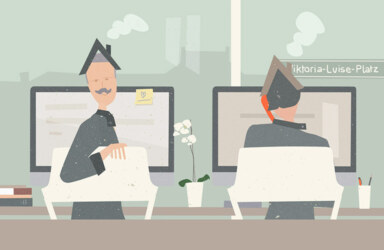 About us
Welcome to the world of coming home
Welcome to our world
It feels like coming home
Renting a furnished apartment is a highly personal matter. Finding a temporary home with that instant feel-good factor is not easy. In a city you hardly know it can be almost impossible. To go out and find that place for you is the objective of coming home. We'll make you a true Berliner. coming home is a Berlin-based, owner-led property business. As letting agents we specialise in furnished accommodation, no matter if you want a penthouse apartment, a rental flat or a house boat. For places to rent or places to let: coming home is one of the leading property agencies in Berlin.
What defines us is our passion as agents and our sense of responsibility for our customers. Welcome to the world of coming home.
» Our aim is to match people and apartments in the most thoughtful and professional manner possible. This unique match is what we at coming home stand for. «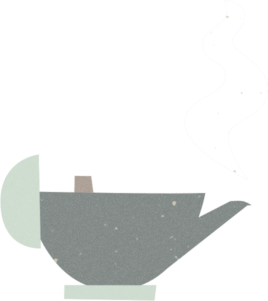 Good morning Berlin
Here's how we start our day at coming home
Viktoria Luise Platz at 8:30 am: Freshly brewed coffee is in the air. Colleagues meet up in what is easily Berlin's most comfy office kitchen. Before our working day begins we get together for a chat, a think, a planning session, as well as a good laugh. This makes everyone in the office feel quite at home. People get ready for the day. Our team of agents have already booted up their computers, emails have been checked and headsets are at the ready. In a moment, their phones will start ringing nonstop. The photographers are off to the day's first photoshoot, discussing the last few details with the graphic editors. Property managers make appointments with service teams and schedule imminent check-outs and showings. The legal department handles the rental agreements, and bookkeeping have a watchful eye on our financial status. Everyone knows what needs to be done. And, soon enough, here comes the first one of those delightfully chaotic incidents that make up the sugar and spice of our business: clients arriving from the airport, wishing to move into an apartment straightaway; the nice family whose bathtub caused a medium-sized flood last night, or the Hollywood star arriving for a shooting at the Babelsberg studios who wants to stay incognito. We can accommodate them all.
P.S.: And if you want to find out more, ask Saskia, our longest-serving staff member. She is the collective memory of coming home and knows all the stories, from incredible coincidences to miraculous outcomes!
Our team
And what we believe in
Having concluded over 55,000 successful rental deals, we may claim that we have the knack. We work 24/7 processing enquiries, advising clients, writing up rental agreements, answering emails, keeping records and organising viewings. We do all these things at a breath-taking speed, because people who need a place to stay have little time. To keep everything under control is not always easy. At times, it would be downright unmanageable if it wasn't for our wonderful, stress-resistant team!
Rental apartment or detached house: We have many years of experience in the rental and property management business. Whether you wish to let or to rent: To all those who visit coming-home.com on a daily basis we deliver genuine value and an exceptional service quality.
Our people are key. coming home has a highly motivated workforce coming from a variety of backgrounds. They give us their whole-hearted support. To us, work is a challenge and, at the same time, fun. We know that it takes passion, commitment and perseverance to achieve really good results. We're working to make that happen – every day.
» We are more than just a letting agency. We advise clients with expertise, we broker deals with creativity, we provide smart solutions – even where the outlook is less than promising. «
» We have never intended to become the biggest company, but the best. Our business is to take responsibility for our clients, work out solutions and offer the most attractive apartments in Berlin. «
The company
Where we come from
I founded the coming home letting agency in 1999 as a student in Berlin. Starting up a business without public subsidies and without capital investors can be a lengthy journey. It calls for clever planning and lots of hard work. In my view, this journey has no short cuts. Perseverance and a strong belief in the business case determine the success of an enterprise. In recent years coming home has grown up into a successful property agency in Berlin. What once began as a small high-street store office in Winterfeldtstraße is now a range of spacy rooms at Viktoria Luise Platz.
Our windows reveal a picture-postcard view. People taking a stroll in a small park. Splendid historic buildings, high trees, elegant arcades and a fountain at the centre. The stuff that movies are made of. This is hardly surprising: Billy Wilder used to live here, right across the street from us. An inspiring thought. We couldn't have found a better address for our head office. A specialist agent in furnished apartments, coming home has made a name for itself and is now one of the leading rental agencies in this segment of Berlin's housing market.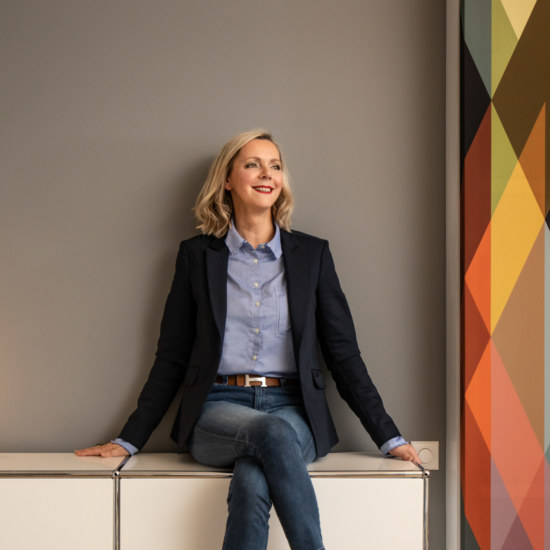 » A home is a private thing. One of the best private things in the world. We are happily at your side. «