The coming home model
The future is here: temporary furnished letting in Berlin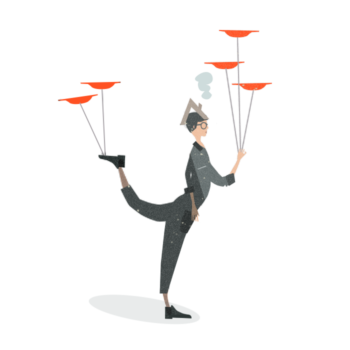 Personal guidance
We think that finding the right tenant should not be a left to coincidence. We therefore feel responsible for a precise and smooth letting process. If you wish to offer a flat or serviced apartment in Berlin or Potsdam for rent, we walk you through the entire procedure every step of the way. No matter if you are the owner or the tenant of the flat – we take care of every detail.
For it is the details that make up a good agency service.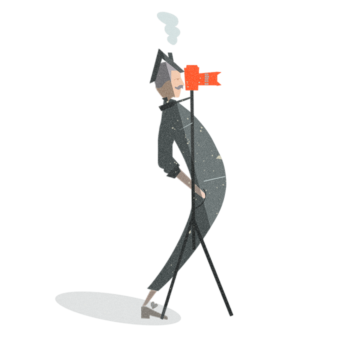 Perfectly
presented
We love what we do – as everyone can see. If you plan to rent out your furnished flat, our experts will draw up a perfect property description. Our professional photographers are specialised in interior photography and know how to show your place in the best possible light.
We ensure that your property will stand up to any competition.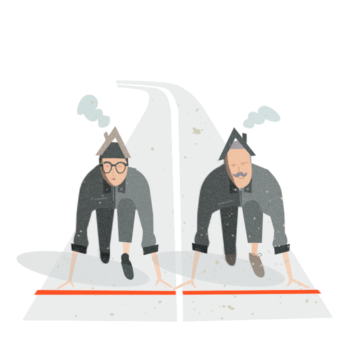 Prompt
success
We hope you find our work convincing. Our caring and considerate agents will offer their best to support you throughout the letting process, from fixing the rent to preparing the tenancy agreement. Whether your place "sleeps 3" or "sleeps 4" – we never sleep! Thanks to our efficient workflow we will find your perfect tenant in next to no time.
Our record: over 90% occupancy and extremely short time-to-market.
Our 10 ingredients of secure rental deals in Berlin
Why our landlords love coming home
Occupancy rates to dream of
We are reliable. Our occupancy rate of over 90% is more than convincing. We determine the best possible rental price and ensure optimum advertising. This is how coming home turns your furnished let into a success story.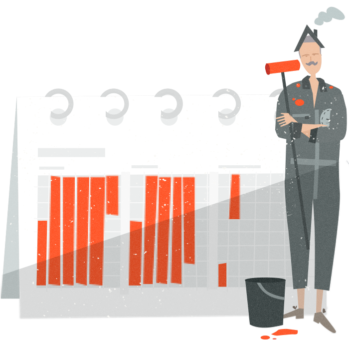 Experience
Our many years in this highly specialised agency business have made us a seasoned player. We are panic-proof and have everything under control even in turbulent times. You can bank on us.
Creativity
We will never leave you out in the cold if things should not work out as expected, and we are willing to answer even the most awkward questions. What happens if …? We will find a solution, even if the odds are not brilliant. If the asking price bears no relation to the floorspace, location or amenities provided, we develop creative methods to that will finally make your furnished flat in Berlin a success story.
No risk
We only charge you for our services if and when we have successfully brokered a deal. Thanks to our well-tailored pricing policy, our services work out cost-neutral for most landlords. Hiring us does not come with a commitment, and registration is free of charge.
Time saved
Our landlords need not bother with any administrative chores. They never have to study marketing opportunities, or appoint cleaners, or sort out complex legal issues, or be available on the phone 24/7. We can take all that off your shoulders, save your time and make your life easier.
Trust
For all our professionalism, trust is the be-all and end-all. To us, trust is built on an amicable and respectful way of interacting, both among ourselves and with our clients and business partners. Trust is made of good past experiences. This is how we have managed to build our large network and to create lasting relationships.
"... except someone does it."
coming home helps those who urgently need somewhere to live. For many years now we have sponsored a charity project in Africa. Each invoice paid into our account contains a small contribution. So each and every landlord can chip in. It's like Erich Kästner put it: "There is nothing good except someone does it."
Why we love our landlords
We're friends
Our landlords know that we work with all our hearts and minds. We give advice and broker rental agreements with passion. Our motivation: Things done with pleasure are things done right. We firmly believe that the warmth and friendliness with which we treat our landlords forms the substrate of a perfect service and trustful cooperation.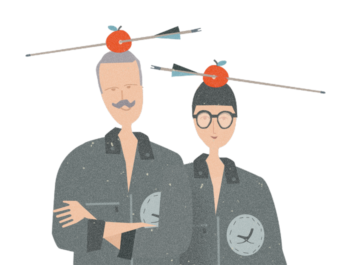 It's nice that ...
Over 95% of our landlords would do it again, let their apartment through coming home, or recommend us to their friends. In our sector this is a rare thing to happen, and it makes us proud. Here's a big thank you to all our landlords who have given us their trust.
"Murphy's Law"
This is the phenomenon we have to deal with when, despite our best precautions, things do occasionally go wrong. We call them the small calamities in our everyday working lives. It is a fact of life that some things are beyond our own influence, but our landlords know that we always do our best to put things right.
Recognition
People who entrust us with their property recognise the value of an agency service that is both professional and friendly. They know that good tenants do not grow on trees. They understand that many process steps need to be performed prior to signing an agreement. Our personal involvement is being recognised, and recognition is what motivates us.
From luxury apartment to designer loft
Exclusive temporary living with coming home