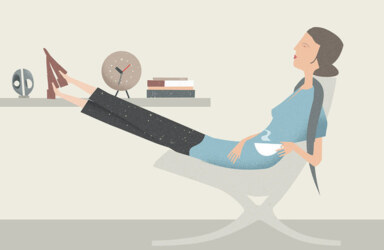 Become a tenant
Step by step to your dream apartment How to save a lot of time & effort
Our tenant management system
For your swift and safe flat search in Berlin and Potsdam
Nothing is more difficult than simplifying complicated things. coming home has developed a special tenant management system covering the entire process of searching for a flat. We have considered every aspect to ensure that everything runs smoothly.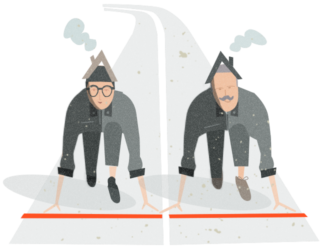 Experience
Having spent more than 20 years building specialist knowledge and competence makes us confident. We are stress-tested and keep a cool head when things get turbulent.
Personal guidance
We ease you step by step through the entire rental process. Temporary residence: no stress, no risk. The way we do business is through personal rapport. We take the time to help you develop a tailored search profile. Your personal agent will compile a list of offers, discuss the results with you, arrange for viewings, and answer all your questions.
Free-of charge viewing
click & visit: avail yourself of coming home's free viewing service and make your search for an apartment even more comfortable. You discuss with your personal agent which flats you wish to see, and we will be pleased to organise viewing appointments for you, thus saving you time and nerves.
Renting without prior viewing
If you wish to rent a furnished flat in the near future but do not have the time for a viewing, most of our offers may be booked online. Your personal consultant will inform you in detail about every feature of your future flat so that you know exactly what to expect. All properties offered have been carefully surveyed by coming home.
Reviewed tenancy agreement
Once you have found a suitable flat, our contract department will provide you with a legally approved tenancy agreement. Please remember that a tenancy agreement is binding even when it has been concluded verbally. Normally, the tenancy agreement concluded will be for a fixed term: tenancy begins and ends on a set date. Optionally, a term of notice may be agreed as well. Once everything has been settled, the tenancy agreement will be e-mailed to you for inspection and signature.
Rents & deposits
Rent and deposit payments will be made only after both parties have signed the tenancy agreement. It is common practice for the first rent and the deposit to have been paid into the landlord's account by the time the keys are handed over. When a flat is rented on short notice, the rent and the deposit may also be paid in cash to the landlord when the flat is handed over. The amount of a deposit is normally two monthly rents and will be refunded if the flat has been returned in proper condition. Deposits will normally be refunded within two to four weeks.
Check-In / Check-Out
To ensure that you as a tenant feel comfortable right from the start, you should keep some details in mind. coming home has records and checklists for you to prepare you for your move into your new flat. When a flat is handed over or returned, we recommend drawing up a handover protocol together with the landlord in which the condition of the flat and, where applicable, meter readings are noted. It is also advisable to ask the landlord to provide an inventory list showing the furnishings and appliances. All that will protect you as tenant from any uncertainties at the end of the tenancy.
Cleaning
To ensure that your flat is always spick and span, we will be pleased to recommend professional companies that specialise in cleaning private households. These companies only employ trustworthy personnel who carry all-round insurance protection and hold a police certificate of good conduct and even a health pass. We can schedule everything, from cleaning a complete apartment to ironing and laundry service, window cleaning and maid service included. And to ensure that your departure is stress-free at the end, coming home will organise the final cleaning so you don't have to bother with anything at all.
No agency fees
Searching for a flat through coming home is completely free of charge, and does not involve an agency fee. According to recent German legislation (Art. 2 Par. 1a of the act to regulate the conveyance of residences), rental housing agencies do not charge tenants a commission.