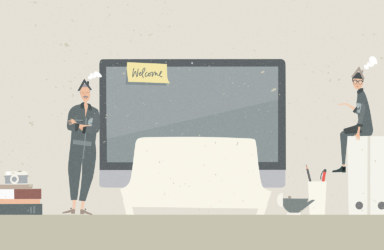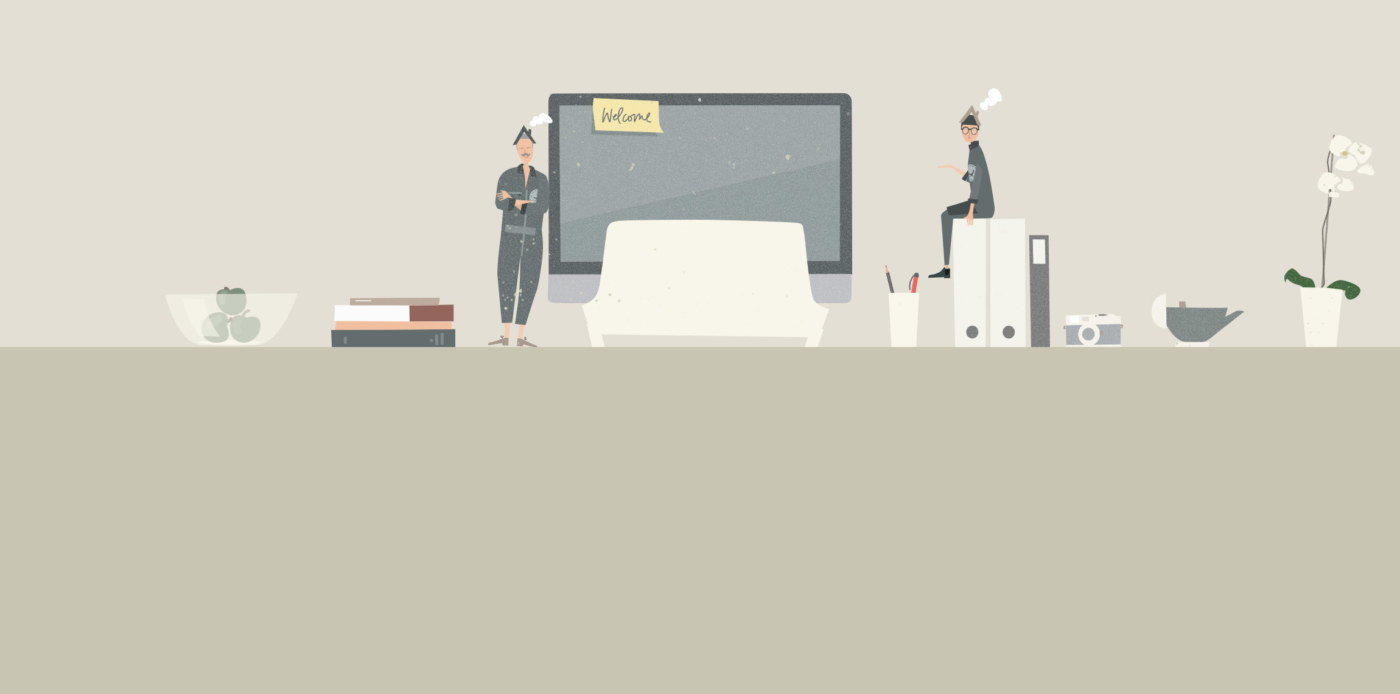 Jobs
We're hiring! Your chance of a fresh career start at coming home
Opportunities for career changers
We're looking for people with working experience, but not necessarily from the real estate sector. Newcomers from different areas are definitely welcome.
If you're ready to venture into pastures new, if you share our work ethic and passion, we look forward to your application. We look for staff that make a good match with us. Who provide energetic support in day-to-day business. Who share our ambition and put their hearts and minds to our cause. So double-check your motivation before you submit your application.
You can choose to work in the back office or on site.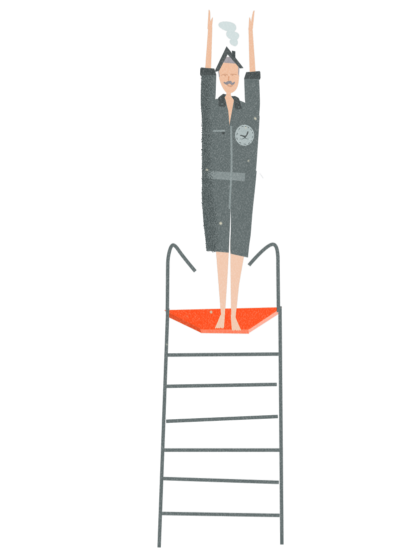 Send us your application

We will call you

We personally invite you

Welcome to coming home
You are in charge of providing first-rate service to our clients, from first contact to making the contract. You will support clients in German and English (usually by telephone), from creating their search profile to attending to our tenants needs later on.
We advise, support and take care of our clients until they have found suitable accommodation. It is not enough, therefore, to know the facts of a search profile. You will also have to ask the right questions, gain a sense of your client's taste, and develop the knack for finding the perfect match. From hundreds of apartments you will pick the one that truly suits a customer's needs. This calls for strong negotiation skills and a passion for excellent communication. You will receive extensive training and become operational soon. We will explain all you need to know, and a process optimised database supports your workflow. Your home base is an attractive office equipped with the latest technology. Browse through our website to decide if brokering furnished flats and becoming involved in close customer service might be just the right thing for you. If you find the hustle and bustle of a lively work environment stimulating we'll be happy to hear from you.
To join our team, you should have an intuitive sense of our customers' wishes, be able to make on-the-spot assessments of business situations, and support the decision-making process in the run-up to a rental agreement. An excellent command of (written and spoken) German and English and a refined manner of speaking are indispensable. You are a strong communicator and a real team player. You possess good organisational skills and a structured working method, and, beyond that, you understand that personal commitment, passion and stamina are essential to do a really good job. Your charisma makes you a pleasant person to work with, and you have an affinity towards our focus: housing, connecting, supporting.
You know your way around the city well and have a talent for consulting work. After completing a training programme in business administration you should have gained some meaningful work experience. Professional computer skills are also required.
---
Our photo department must constantly adjust to new challenges. So we need an experienced photo editor who will help us hone our craft to perfection. Your responsibility will be to retouch and edit photos of interiors, generate floor plans, and manage our image database. You will work in a close-knit team alongside our professional photographer and our headquarters technology department.
You should know your trade inside out and work with diligence and care. We expect a high level of esthetic proficiency and an interest in continued learning and skill improvement. You need to have previous experience as a photo editor (retoucher) and a good command of English. If, to top it all, you are familiar with Lightroom/Photoshop/RAW/HDR and are passionate about your Apple computer, we'd be delighted to meet you.

---
» We know that people do not often get the chance to become part of something bigger; to be proud of what they do and how they do it. «
Become part of the coming home family
We at coming home work in a warm and informal environment. So, are you looking for a workplace at a company where everyone uses first names, the boss makes her own coffee, and sits not behind a glass wall but right there among the employees? Amongst equals, in an atmosphere of trust, with ease and shared responsibility?
Are you ready for a new challenge every day, working in a job that asks a lot but also gives a lot? Not just following orders but working with a high level of independence. In a team as diverse and communicative as the big wide world and its different cultures. You will act as a partner, psychologist and problem solver, serving people from all over the world, widening your horizon on a daily basis. At a company that not only pays for but also honours your work.
Truly a team
coming home is a "family business" in its own way. You'll find yourself part of a great team in which we support and motivate each other. We set great store by a pleasant atmosphere and friendly colleagues. To us, a job is more than just an occupation. It is not merely what you do between 9 and 5, but an essential part of your life. And what could be more fulfilling than to do what you like doing.
Our co-workers make the team as diverse as it could be. And yet, we are all connected by one attitude we share: We work hard and we relish our tasks. Pushing us forward is one clear goal: in a friendly atmosphere sustained by mutual appreciation, we want to strengthen our position of leadership in the market. Each of us is a part of our company's success.
At the end of the day you know not only what you have done, but that you have done it with joy. And you observe that, as the business grows, so do you. Beyond what you might have thought was possible. For our team is more than the sum of its members.
» coming home has a highly motivated workforce coming from a variety of backgrounds. They give us their whole-hearted support. «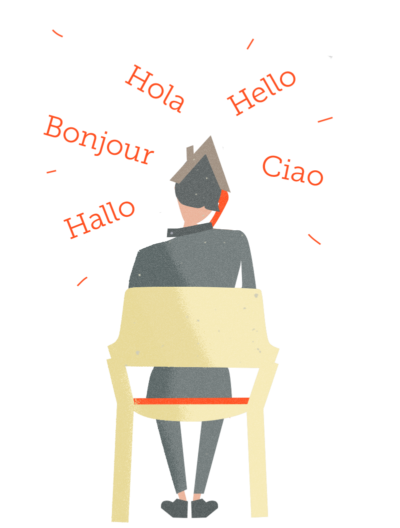 Only the best
What we do, we do with all our heart and soul and never half-heartedly – this is what makes our success. Standard and routine are not for us – excellent and extraordinary is what we strive to be. Our work is varied, complex and demanding. On each workday you have to show a high degree of personal commitment and deliver excellent service, operating with conviction and passion. Our clients coming from Europe, the US and Asia, we process leads in six different languages.
Over the past years coming home has grown to be one of the most successful enterprises in furnished rentals in Berlin. Our philosophy has never changed: At coming home we tackle the business of an agency from a new angle.
This is mirrored in how we take a different line of action when it comes to selecting our staff. We wouldn't turn away a candidate whose resumé has a few twists and turns. What counts is who you are and what skills you bring to the table.
Take a peep behind the curtain to discover what makes our business tick. In a one-day trial you can get a personal, real-life impression of what it is like to work with us.