City-Guide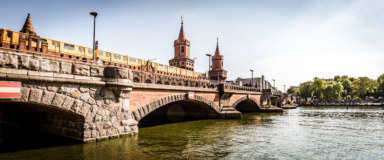 City-Guide Berlin
Friedrichshain Kreuzberg
Friedrichshain
The hip one
Native Berliner meets newbie: Friedrichshain is tantamount to superdiversity. A reminder of pre-reunification days, a whiff of the former GDR is drifting across the trendy district. A quirky mix of students, young families, artists and some relics from the former squatter scene. Clubs, organic food outlets and open air markets blend into an ambience much like Kreuzberg 20 years ago. In the adjoining districts, Mitte and Prenzlauer Berg, rents are substantially higher, which makes Friedrichshain a popular and reasonably-priced place to live. It's where they celebrate life.
Simon-Dach-Straße, a bubbly network of highways and byways with untold clubs, eateries and vintage corner pubs from GDR days, is internationally known as a serious party district. It is hard to believe that immediately round the corner from here a street battle raged in 1990 as 3000 policemen evicted a group of squatters from the 12 houses they had occupied. Today, a row of pretty old buildings graces Mainzer Straße, nicely overhauled, balconies in bloom. The graffiti on their façades are the only reminder of the wild old times.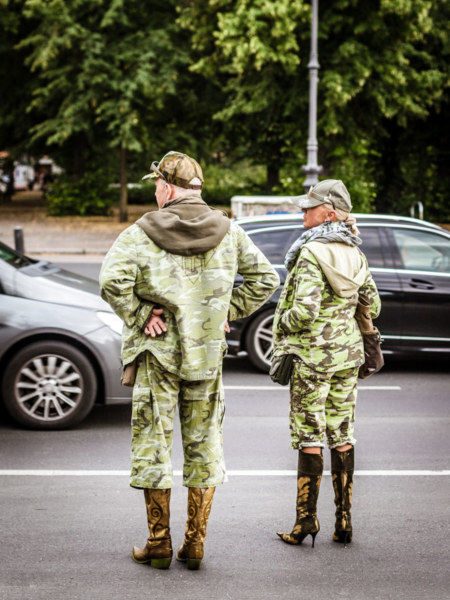 » The real 'Berliners' are unfriendly and reckless, grumpy and bossy. Berlin is repulsive, noisy, dirty and grey, construction sites and congested streets, wherever you stand - but I feel sorry for all people who cannot live here «
The epicentre of the squatter scene used to be Rigaer Straße. Today it presents a colourful mixture of listed buildings, small shops and chique newbuild. For the non-party-goers who still want to live in Friedrichshain, a safe feel-good alternative would be Bänschstraße in the Samariterkiez area, a somewhat quieter neighbourhood, with its well-preserved Art Nouveau façades.
For the lovers of the architectural style of the fifties, Karl Marx Allee is an attractive option. A cultural monument of the Stalinist-neoclassicist period, it was once referred to as Erich Honecker's Champs-Élysées. Wide sidewalks, shops, cinemas, cafés. GDR de luxe. coming home has an interesting selection of furnished apartments to offer here. Not exactly low-cost, but decorated vintage-style with original period furniture. Not to mention the magnificent urban vista of East Berlin's grand boulevard.
By way of contrast, right nearby: residential blocks from the 1960s, made from pre-fabricated concrete slabs. Most of these have now been completely refurbished. The flats are not overly charming but functional and available at affordable rents.
Situated between Kreuzberg and Friedrichshain, the district of Stralau displays a charm of its own. It is very green, consists of unspectacular residential streets but offers a choice of welcoming and, above all, affordable flats in older buildings. A highly popular residential area is the idyllic Stralau peninsula, which has lately been buzzing with construction work, too, and the rents will be rising accordingly. Fine residential estates and superior town houses offer impressive views of the River Spree and feature their own private gardens.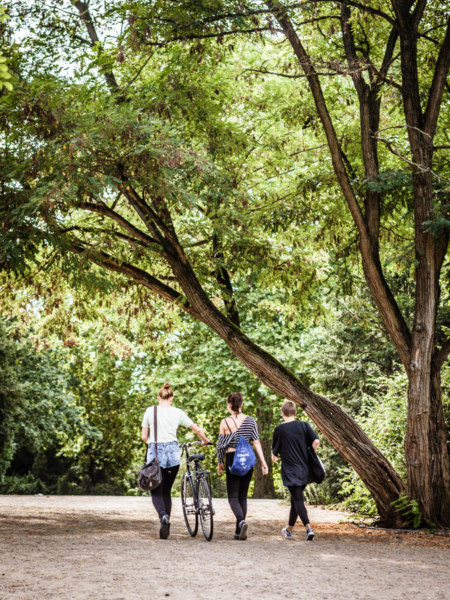 Kreuzberg
The coulourful one
Somewhere between wildly chaotic and innocently bourgeois, Kreuzberg is trendy to the core. Where members of the autonomous left were wreaking havoc in the past, "Molotov Cocktail" is now simply the name of a bar. Unruffled by rioting bohemians, Kreuzberg today shows off its posh delis, peaceful street festivals, and, needless to say, organic food markets. More than 180 nationalities are mingled together in this global hybrid community. Foodies stroll across the Turkish market on Maybachufer, while artists and intellectuals gather in the many cafés at the Landwehr canal or on the boule court on Paul-Lincke-Ufer.
At the centre of it all is the namesake of the district, the "Kreuzberg", a 66 metre high hill located in Victoriapark. Right next to the park, a former brewery, Schultheiss-Brauerei, has been elaborately converted into attractive lofts and modern apartments. Only a few walking minutes from here, one of the city's most beautiful historic buildings, Riehmers Hofgarten, presents its magnificent façade. The area has long been a highly sought-after residential address. It is here that coming home accommodated Quentin Tarantino and his crew during the shoot of "Inglourious Basterds" at the Babelsberg film studios.
A square paved with cobblestones and rimmed with gas lanterns, Chamissoplatz brings back memories of Berlin 100 years ago. With its listed buildings it is one of Berlin's jewels, and often serves as a film set. Around the corner is Bergmannstraße, one of the city's vibrant shopping streets, featuring a whole range of second-hand and antique shops which both locals and tourists find great for browsing. In business since 1892 and still as fresh as ever: the market hall at Marheineckeplatz for day-to-day grocery shopping, a place full of fresh regional produce and culinary delights. It's another reason why furnished flats in the Bergmannstraße district are so popular.
The Graefekiez, extending from the Landwehrkanal to Hasenheide, has its own atmosphere with kitchen-table restaurants, floating bistros and its unique pub culture. Not far from here, the Wrangelkiez, heartland of the squatting scene in the 1970s and 80s.
But the streets have calmed down a lot, some have even been pedestrianised. The courtyards, decked with plants, feature restaurants, bars, clubs and artists agencies. With its vintage buildings, charming shops, popular pizzerias and Italian ice-cream parlours this "Kiez" has an almost Mediterranean flair to it.
Kreuzberg's most prominent site is the former frontier post Checkpoint Charlie, a reminder of Germany's history in brick and mortar. Areas destroyed during World War II were rebuilt during the 1970s and 80s. In Wilhelmstraße, coming home offers a large selection of modern apartments that are very popular thanks to their proximity to Potsdamer Platz.

» One of the city's most beautiful historic buildings, Riehmers Hofgarten, presents its magnificent façade. It is here that coming home accommodated Quentin Tarantino and his crew during the shoot of "Inglourious Basterds" at the Babelsberg film studios. «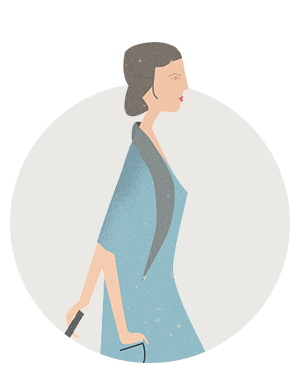 Renting an apartment – simple and secure
We at coming home will do our utmost to support and advise you. Our website provides you with a wealth of useful tipoffs for your apartment search, and tells you more about our free-of-charge services.
Infos for tenants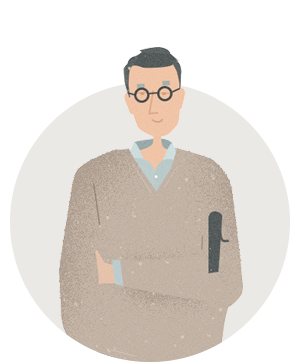 Secure lettings
If you wish to offer a furnished property for rent we are at your side throughout the tenancy process and ensure you get the best possible advice and support.

Infos for landlords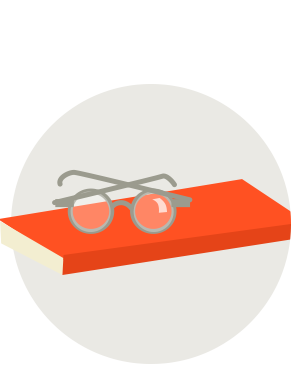 Magazine
Care to find out how other Berliners live? Read our series of personal home stories and get to know some extraordinary habitats and their creative residents in our magazine: "How people live Berlin"
Magazine